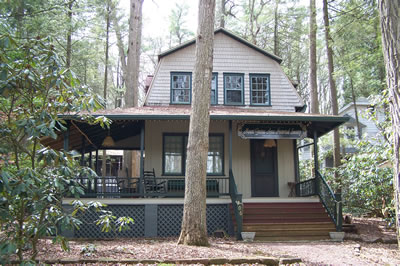 Congratulations!
The Society congratulates Campmeeting and Chautauqua on their placement on the National Register of Historic Places.
Mt Gretna Review
The Mt Gretna Historical Society announces the inauguration of a new peer reviewed literary journal titled The Mt Gretna Review. The journal welcomes submissions of poems, short stories, historical narratives, book reviews, black and white drawings and photographs about Mt Gretna and the surrounding region. Submissions are welcomed at any time and will be reviewed by a member of the Editorial Board. Initially, issues will be published when sufficient material is in hand to complete an issue. Only original contributions are solicited and can be submitted via email to mtgretnareview@aol.com. Should you have any questions, please contact us via email at the above address. We welcome your submission.
Museum and Library/Research Center
October thru May the Museum and Library/Research Center are open by appointment. Contact Tom Meredith 717-964-3813.
Jack Bitner
1917-2008

Patricia Attwood (Light)
1926-2008

Patricia McCarty Pinsler
1927-2015
Copyright © 2016
Mt. Gretna Area Historical Society
All Rights Reserved